Sigma Corporation has officially announced the upcoming launch of its new powerful 14MP Sigma DP2x digital camera, which combines a FOVEON X3 sensor, TRUE II image processing engine, 9-point focusing area, 2.5-inch display, RAW format support, AFE (Analog Front End), high-speed AF, built-in flash and hot shoe into a single device.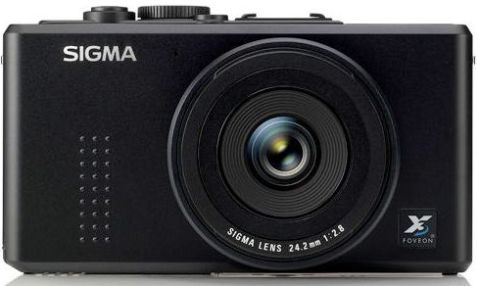 "The DP cameras have been extremely popular with Sigma's camera users, and we know that they will be very pleased with the latest enhancements to our DP2 series," commented Mark Amir-Hamzeh, president for Sigma Corporation of America.
Main features of Sigma DP2x:
14-megapixel FOVEON X3 direct image sensor (CMOS)
TRUE (Three-layer Responsive Ultimate Engine) II image processor
24.2mm F2.8 large aperture lens
Pop-up built-in flash (manual)
AFE and high-speed auto focus
3 metering modes – Evaluative Metering, Center Weighted Average Metering and Spot Metering
4 exposure modes – Program AE, Shutter Priority AE, Aperture Priority AE and Manual
The new compact and lightweight Sigma DP2x digital camera which measures 4.5 x 2.3 x 2.2 inches and weighs just 9.2 ounces is slated to be available by late-April 2011 for an MSRP of $800.