Popcorn Time is a multi-platform, free and open source BitTorrent media app that downloads or streams and plays movies and TV series. Popcorn Time has been widely popular as it's free yet provides the ease-of-use and functionality of paid subscription-based video streaming service such as Netflix.

As Popcorn Time is directly linking to copyrighted contents without permissions, it's certainly illegal by law and quickly becomes one of the most wanted apps that the film industry wanted to shutdown. Thus, you won't be able to find Popcorn Time in most official app stores in all desktop and mobile operating systems. However, in other OSes such as Windows, Linux and Android, users are free to bypass the app store and install the program or app themselves, but such ability is not available to closed system iOS used by iPhone, iPad or iPod touch, unless they jailbreak the iDevice. To make matter worse, jailbreak is not yet available for iOS 8, the newest version of iOS available for iPhone and iPad.
One of the developers of forked Popcorn Time, Time4Popcorn.eu has released Popcorn Time via Cydia repo for jailbroken iPhone, iPad and iPod touch. Been on Cydia means that the iDevice needs to be jailbroken, which may void the warranty, or simply doesn't available yet such as for iOS 8 as each newer version of iOS is getting harder to jailbreak.
But it's still possible to install Popcorn Time app on your iPhone, iPad or iPod touch running iOS 7, iOS 8 or above without the need of jailbreaking, with the following trick:
Go to Settings -> General -> Date & Time.
Switch off Set Automatically.
Change the date to September 20th, or any earlier date.

Open Safari browser, and visit one of the following page (they're all Popcorn Time app based on iOS source code released by Time4Popcorn.eu compiled by different persons):

http://www.pgyer.com/popcorntimenojailbreak
http://www.pgyer.com/timeforpopcorn
http://www.pgyer.com/popcorn

Tap the green button to download and install Popcorn Time.

Run Popcorn Time after it has installed and tap Trust on the developer warning dialog.
Go back to Settings -> General -> Date & Time.
Switch on Set Automatically.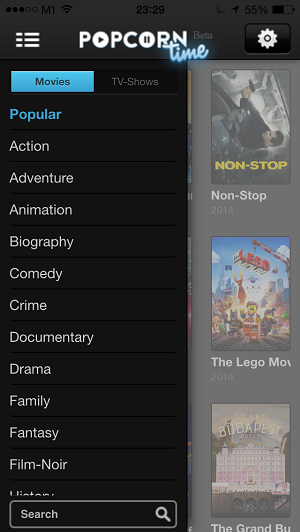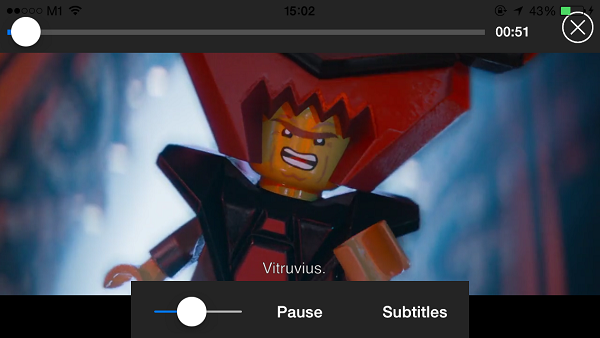 You're done. Enjoy the free movies and TV shows streamed directly to your iPhone, iPad or iPod touch, a viewing experience that is greatly enhanced by bigger screen of iPhone 6 and iPhone 6 Plus. However, Popcorn Time app for iOS is still not very reliable nor stable, so it may work or not work for you. You can also consider alternative torrented media streaming apps such as Movie Box.