In order to celebrate its tenth anniversary, the French's domain registrar, Gandi, is giving away 55,000 promo codes which can be used to create free domain names. This giveaway is open to everyone either new or existing clients of Gandi.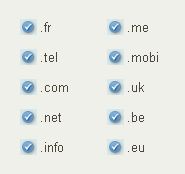 Gandi is now starting to give away promo codes until 10 March. The number of promo codes giveaway will grow each day during the 10 days promotional period. There will be 1000 promo codes giveaways on the first day (March 1st), 2000 promo codes on the second day, 3000 promo codes on the third day and so on. The domain extensions on offer including .fr, .tel, .com, .net, .info, .me, .mobi, .uk, .be and .eu.
To grab the promo codes for free domain names, just follow the below steps:
1. Log in to Gandi account with usual handle and password or create a new account from ten.gandi.net/vouchers.

2. Once you have your promo code, just log into gandi.net and choose the domain name of your choice before 1 April. All of the promo codes must be used between the 1st and the 31st of March 2010. On the summary page of your order, just enter the promo code for redeem your free domain.
In addition, the number of promo codes a user can generate is depending on how long the users have been a customer with Gandi. There will be up to 10 promo codes giving for each customer and only 1 promo code will be given for new customers.
The promo code allocation as below: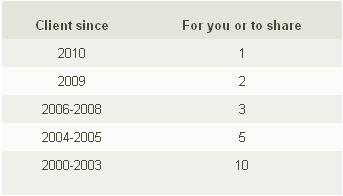 The promo code is only valid for the registration of a domain for 1 year (2 years for the .uk domains). When your domain reached its expiration date, you are free to renew it or to let it expire. Gandi does not store your payment information. If nobody renews the domain it will automatically be deleted.