The buzz surrounding the Sony Ericsson aka Kate Cyber shot camera phone has finally been unveiled as Sony Ericsson C510. This new C510 is touted to be the successor of Sony Ericsson K770 with enhanced "Cyber-shot" functions compared to its predecessor. C510 comes with a 3.2-Megapixel camera which is able to perform autofocus, face detection and smile shutter. Smile shutter is an innovative technology that enables the camera to automatically snap a picture as soon as the subject in focus breaks into a smile. The camera package also includes Xenon flash and active lens cover.

This new phone offers the Cyber-shot UI 2.0 displayed on a 2.2-inch QVGA screen. The built-in memory is 160MB, which is rather limited for shutter enthusiasts. Other features available in C510 include auto rotation when viewing, QVGA video, Picture light, dedicated shutter key, illuminated imaging shortcut keys, direct blog short cut key, smile shutter, illumination by different theme/mode, print service Snapfish, blue illuminated imaging short cuts and direct download and upload to YouTube.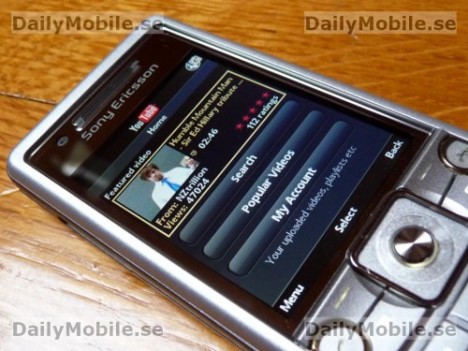 This new Sony Ericsson model is expected to make its debut in the market in about two months' time.