a-squared Free is a security product that scans PC for infections of Trojans, viruses, spyware, adware, worms, bots, keyloggers and dialers, and removes or quarantines all infections detected. a-squared Free combines 2 cleaning scanners of Ikarus anti-virus engine and a-squared anti-spyware engine into 1 to provide effective protection against online and offline threats.

a-squared Free is a free edition of a-squared Anti-Malware, and lacks features such as Background Guard real-time scanning, Malware-IDS, Surf-Protection, auto update, scheduled scan and HijackFree.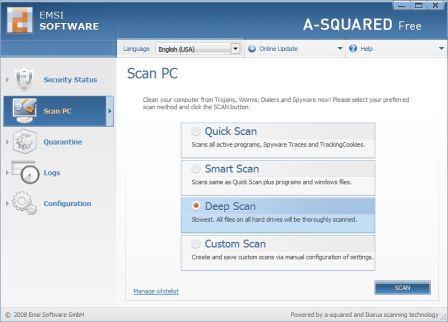 The latest version of a-squared Free is version 4.5, and it can be downloaded from the following direct download link: a2FreeSetup.exe
Online Armor Free Personal Firewall is a free version of popular Online Armor Firewall. Both a-squared Anti-Malware and Online Armor Firewall, although hosted on tallemu.com, is developed by Emsi Software. Online Armor Free provides end-users with protection to stop attacks and threats from hackers, infectious websites and malicious programs, in addition to protect user's identify. Online Armor Free provides complete control for both inbound and outbound traffic, and can protect itself from been tampered with.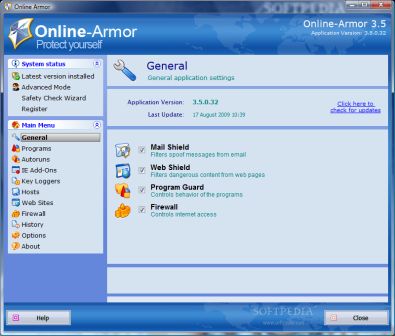 The premium edition of Online Armor adds more kind of protection and features such as automatic updates, unique "Banking Mode" to protect users when banking online, advanced firewall settings, phishing filter, DNS spoofing protection and more.
The latest version of Online Armor Free is version 3.5, and it can be downloaded from the following direct download link: OnlineArmor_Setup_Free.exe
Users who would like to download and install both A-squared Free and Online Armor Free Personal Firewall can download the setup installer for A-squared Free + Online Armor Personal Firewall Bundle 4.5/3.5: a2FreeOASetup.exe