Previously we mentioned about Acer Aspire Revo which appeared to be the first Intel Atom based nettop that being designed with Nvidia's Ion chipset, now seems that the Taiwanese PC maker has refreshed a newer and much more powerful Aspire Revo version targeted for middle range consumer PC market.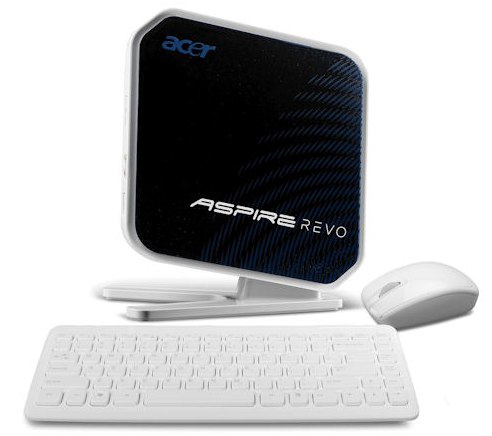 As compared to its previous Aspire Revo version that being powered by Intel Atom 230 single core processor, the new machine has been refreshed with a dual core Intel Atom 330 that is expected to boost up the performance further suitable for much more CPU intensive applications. While most of the hardware specifications remain unchanged, consumers will get a full 2GB of memory RAM in the system, six USB ports, HDMI video port on top of existing VGA display port, wireless LAN 802.11n module besides high bandwidth eSATA port dedicated for 160GB storage device. Similar to its previous model, the refreshed unit will be bundled with VESA standard mount that allows it to be mounted behind any LCD display suitable for space constraint office and home environment.
Priced at $330, the newly refreshed Aspire Revo version will be available by October 22nd and as expected, it will be preloaded with Windows 7 Home Premium with the hope that some of the new and existing users will consider migrating to new OS environment that eventually boosting up the sale.