When it comes to system security, it would be better to adopt a more cautious approach and be safe rather than to regret later. If you are a heavy internet user and always worry your internet habit can lead you to some unsafe and suspicious sites, URLs, downloads, etc, then you can probably consider adding some virus and malware scanner applications to your browser besides the system's security application for double protection. The famous web-based virus scanning service, VirusTotal, has now extended its services to the Google Chrome browser by introducing VTchromizer, a Chrome extension to streamline the VirusTotal scanning process and make the scanning task easier and more straightforward.

VTchromizer works quite similarly to VTZilla, the Firefox extension that integrates and streamlines Virustotal scanning in Firefox. Once this extension is installed in Chrome browser, there will be a small VirusTotal icon appearing on the browser's toolbar. If users are not comfortable with the site they are entering or some new sites recommended by somebody, they can click on to the VirusTotal icon to check if there is any threat from these sites.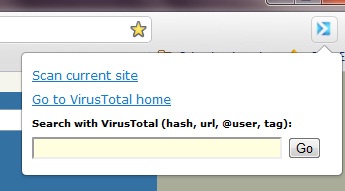 Users can also use their mouse to hover over any links on the screen and right click the mouse to scan the link with VirusTotal service.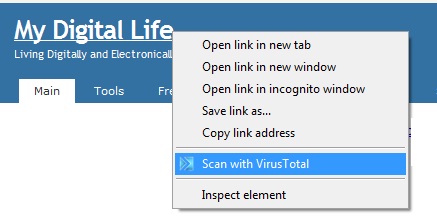 Once users request for scanning, a new tab will be opened and VirusTotal will assist users to detect for viruses, worms, trojans, and all kinds of malware with six different engines. VirusTotal is not an antivirus product but it can be used for added security and protection.