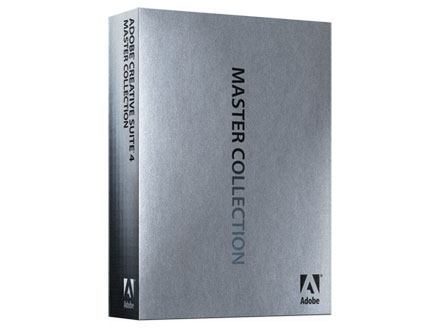 Adobe has finally unveiled details about its long waited Adobe Creative Suite 4, the successor to Adobe Creative Suite 3. Similar to its predecessors, Adobe CS4 consists of a collection of 13 standalone graphic design, video editing and web development applications such as Photoshop, Photoshop Extended, Illustrator, Flash, Dreamweaver, After Effects, Soundbooth, Premier, and InDesign. Adobe CS4 is expected to reach consumers next month. The costs of these applications have remained unchanged since CS3. The package prices range from $1,699 to $2,499, which are pretty expensive and a burden to some.

The new Adobe CS4 can see the unity of interfaces for these applications, e.g. similar pull down menus for toggling, flash-based panels that nicely snap open and shut, etc. The integration amongst these applications has also improved substantially. For instance, After Effects now can import Photoshop's 3 dimension layers and export content to Flash. Besides, applications such as Photoshop can now support 64-bit Windows. Read more about CNET's editor review.
Users who want to view the live web broadcast of Adobe's launching of its new Creative Suite 4 (CS4), don't forget to log in Adobe via the link here on 23rd September 2008. Those who want to have the first feel on this Adobe Creative Suite 4 need to register themselves prior to the broadcast.