Adobe has developed its web based Photoshop Express which is an online photo editor that is going to be made available for everyone for free, allowing large numbers of people to share and edit photos immediately. According to the company, this online version of Adobe Photoshop is something in between Picasa and Photoshop, aiming to enhance your photo editing experience.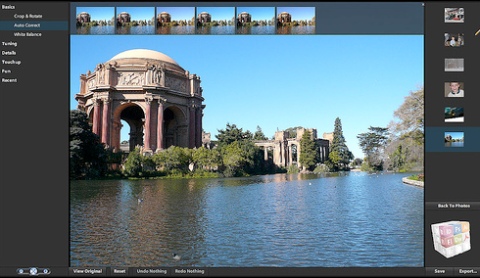 "I can't share a ton of additional detail at the moment, but here's a screenshot of the app in action", said John Nack, senior product manager of Photoshop. "Adobe Sr. VP John Loiacono showed that it was possible to adjust an image just by rolling over the different versions shown at the top, previewing the results & then clicking the desired degree of modification."
The company still hasn't released an availability date of Photoshop Express yet but hopefully it will be available soon.