The well-known American computer software company, Adobe Systems Incorporated has released its new Photoshop Lightroom 2 software, which the company claims as the first Adobe application to support 64-bit Mac OS X 10.5 and 64-bit Windows Vista, offering powerful new and enhanced features across the entire program to help you streamline your digital photography workflow.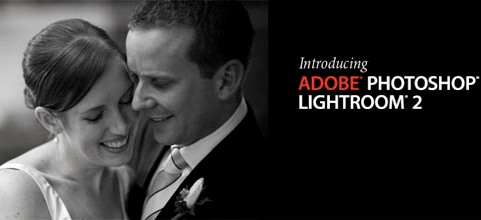 "A worldwide community of photographers provided valuable insight and feedback, as part of the Lightroom 2 public beta program, ultimately helping us deliver a better product," said Tom Hogarty, senior product manager for Lightroom and Camera Raw at Adobe. "We've considered their requests which helped us develop useful features that make it easier than ever for our customers to quickly refine, enhance and present brilliant photographs."
According to Adobe, "The enhanced Library module in Lightroom 2 helps streamline and accelerate photographers' workflows. With the ability to visually organise images across multiple hard drives, Lightroom 2 and its powerful Library Filter Bar makes it easy for users to quickly find the images they need. The Suggested Keywords feature helps photographers keyword their images by making intelligent suggestions based on their own previous efforts. New dual-monitor support allows users to expand their workspace, giving them flexibility to edit and organise images in a way that maximises an additional display."
New & Enhanced Features Of Photoshop Lightroom 2:
Local adjustment brush
Enhanced organizational tools
Volume management
Extensible architecture
Multiple monitor support
Flexible print package functionality
Streamlined Photoshop CS3 integration
Enhanced output sharpening
"One of the big reasons why Lightroom has become such a phenomenon among serious photographers is that Adobe built it with the input of a very vocal user community," said Scott Kelby, president of the National Association of Photoshop Professionals (NAPP). "Adobe really listens to the issues and challenges today's photographers face and they've built a complete solution that not only meets the needs of photographers; it really feels like it was made just for us. The enhancements to Lightroom 2, combined with the power of Photoshop, give photographers the ultimate freedom to produce professional images quickly."
The new Adobe Photoshop Lightroom 2 application is now available for $299 with an upgrade price of $99 for registered users of the previous version. Check more details of Lightroom 2 on Adobe's Web site.