Dell's Alienware series is always something eagerly anticipated by gaming enthusiasts when there are new launches. The products offered by Alienware never disappoint gamers with its excellent performance customized for superb gaming experience. This time round, Alienware brings to users another winner by unveiling its new Alienware high-end M17x gaming laptop which is regarded as "Alienware All Powerful laptop" ahead of its scheduled launch.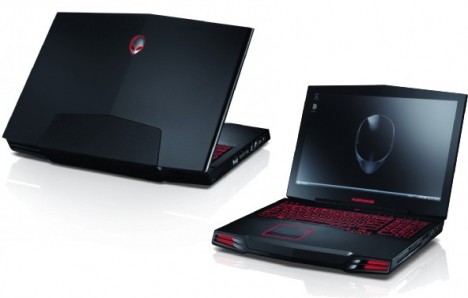 Weighing 11.6 pounds and measuring 2.11 inches thick and 15.98 inch x 12.65 inch in dimension, the new Alienware All Powerful laptop is equipped with two NVIDIA GeForce GTX280M graphics processing units for a grand total of 2GB of graphics memory. It also comes with a 2.4GHz Core 2 Duo P8600 (upgradeable to a Core 2 Extreme Quad-Core) up to 8GB DDR3 RAM and hard drive capacity of up to 1TB. Besides, this gaming laptop also comes with standard HDMI, VGA and Display Port, Wi-Fi and Blu-ray upgradable optical drive. With these specifications plus a 1920×1200 17-inch screen, users probably can run almost all the gaming titles available in the market today without having to worry about resource limitations.
The Alienware M17x All Powerful laptop is priced starting from USD$1799, a fairly reasonable price in relation to its performance.