As you see in the photo, this is a new Black Box DVR (Digital Video Recorder) which measures only 2.6 x 2.2 x 0.4 inches and weighs just 45 grams. It's the tiny digital video recorder which claimed itself to be the world's smallest DVR under $3k, according to the company.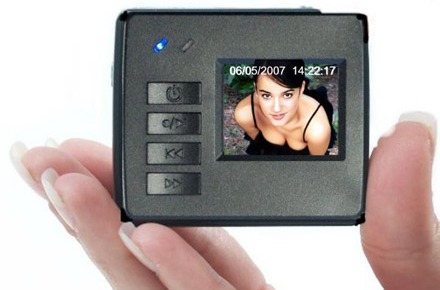 According to the company, "If you can find another Portable DVR smaller than ours for less than $3,000 please let us know and we'll give you one with our complements and revise our product description."
This small and stylish DVR will record video at 640×480 resolutions and 30 frames per second. In addition, it also comes with a long-lasting lithium ion battery and a MiniSD memory card slot which supports up to 4 GB of memory storage.
The new Black-Box DVR that costs about $500 seems perfect for somebody who wanna capture the "spy video".