Vir2L Studios, a ZeniMax Media Company, and Nokia have announced that AMF Bowling: Pinbusters! is now available on N-Gage and soon in Ovi Store. The game allows N-Gage users to experience the thrill of the lanes in the palm of their hand.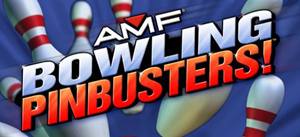 The game has been included 12 exclusive characters for the gamers to choose, each of them will have own unique style and moves. The game has been designed with 3D effects that makes the gamers feel like bowl in fantastic 3D venues and participate in the World Cup to become a virtual bowling champion. It also features Point Pickups which allows gamers to collect N-Gage points and track high scores. The gamers will have the ability to post their scores to a leader board as well as track their personal best scores from their handset.
"We are excited to release AMF Bowling: Pinbusters! on N-Gage, " said by Douglas Frederick, president of Vir2L Studios. "We're sure that bowling fans of all ages will enjoy a robust and fun filled gaming experience."
"Vir2L brings a wealth of experience to developing games for N-Gage and we think that AMF Bowling: Pinbusters! will be fantastic," said Gregg Sauter, Director, Publishing and Partner Management, Nokia. "In particular, we're excited to see some great multiplayer features that take advantage of the N-Gage Arena."
In addition, it also provides various modes for gamers to choose like bowl in quick play, precision and duckpins, and allows gamers to experience all the excitement of multiplayer via the N-Gage Arena.
The AMF Bowling: Pinbusters! is available for download at www.n-gage.com and soon at store.ovi.com.