Antiy Ghostbusters or acronym as AGB is a powerful anti-spyware security product for Windows PC developed by a Chinese company. Other than anti-spyware features Antiy Ghostbusters also provides a management center and comprehensive collection of security tools, such as System Immunity to detect vulnerabilities and tweak security policies. AGB can detect and completely remove all kinds of spywares, such as adware, pornoware, Trojans, backdoors, worms, hacktools and etc. with high detection rate, especially to the unknown zero-day ones.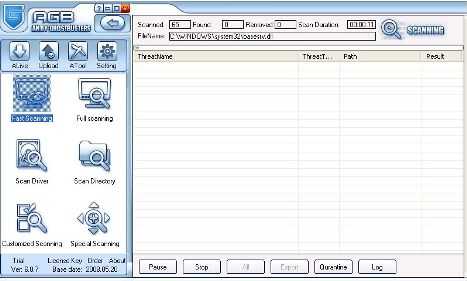 As part of social responsibility to thanks people and heroes who has helped out in any way to the victim of massive and devastating 2008 Sichuan Earthquake, Antiy China is giving away free genuine serial number key valid for 1 year for Antiy Ghostbuster (AGB) product.
To get your own AGB product serial code to register and activate the full version of Antiy Ghostbusters (trial version can only update signature database once per 5 days), go to the following AGB free serial promotion page and register as the antiy.cn forum member (free registration):
http://bbs.antiy.cn/SN/index.php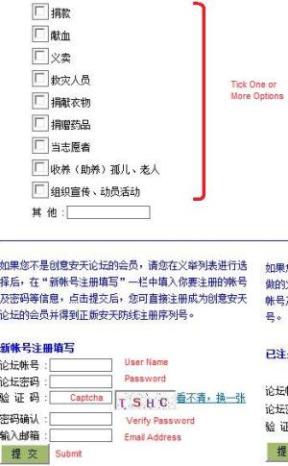 The forum is in Simplified Chinese language, refer to the illustration and the brief translation of what you should enter.
Tick any check box which confirms how you had helped out the victims in earthquake affected area. Then enter the user name and password for the forum, verify the Captcha code, verify by re-entering the password, and fill in your email address (serial number will be printed on screen, so this e-mail address can be fake).
Click on the Submit button when done.
After registration on the bbs.antiy.cn, the serial number to register and activate Antiy Ghostbusters anti-spyware product will be printed on screen. Remember to copy down the license serial key as no email will be sent to your mailbox.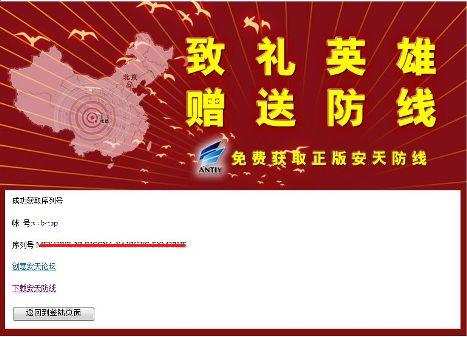 English operating system users probably don't like a Chinese language based software. Luckily Antiy Ghostbusters has English version available. Download and install AGB 6 English setup installer AGB6Install.exe (mirrored download link at current version 6.0.9.0).
After installation, register the AGB with the free serial key code received, and the software will be licensed good for one year from activation date. Antiy Ghostbusters supports Window Server 2000, 2003, 2008, XP and Vista.
Note that the promotional offer of free license for Antiy AGB only runs from June 10, 2008 to July 10, 2008. So grab the free serial number fast before the offer expires in two days time.