App Store is so successful with over 300,000 number of apps available for all iOS devices' users and if you wonder how is the breakdown of apps category, the number of free versus paid apps and its average price, the recent infographic data released by App of the Day may give you some clue.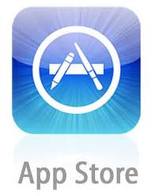 Based on the data collection up to December 7, 2010, there are still 67 percent of the apps available in App Store are paid apps, with only 33 percent of them are free for download. And among all, there are around 62,126 of unique developers which are in still in fast growing trend. Out of all the paid apps, the average price of all apps is $2.43, with 50 percent of those priced between $0.99 and $2.99, and only 1 percent of them is priced at $24.99 or higher.
Besides, some famous categories such as Books, Games, Entertainment and Education have taken up around 50 percent of total population. And second level details showed that there are already more than 50,000 apps fall under Books category alone, and almost 7,000 of them come from one developer. In terms of platform support, most of them (around 85 percent) are still iPhone-only apps, leaving only a small portion for both Universal and iPad-only. Interestingly, the Universal (caters for all iOS devices) captures around 8 percent which is still one percent higher as compared to iPad-only apps.
Probably it would be nice to have a similar data and comparison between App Store and the increasingly famous Android apps which has reached more than 100,000 apps since its official availability two years ago.