The American multinational corporation with a focus on designing and manufacturing consumer electronics, Apple has officially announced a free software update for its revolutionary iPhone – 1.1.3. According to the company, this latest iPhone software version 1.1.3 includes some new features to allow users to automatically find their location using the redesigned Maps application; SMS to multiple people in one message; create Web Clips for their favorite websites; customize their home screen; and even watch movies rented from the new iTunes Movie Rentals right on their iPhone, aiming to enhance your iPhone experience.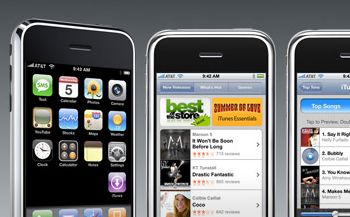 "iPhone doesn't stand still — we're making it better and better all the time," said Steve Jobs, Apple's CEO. "We've delighted millions of users with this revolutionary and magical product and it's great to share these improvements with them."
The latest iPhone firmware updated version 1.1.3 is now available for free via iTunes 7.5.
iPhone and iPod Touch firmware version 1.1.4 available for download.