Previously we mentioned about the tear down analysis done by iSuppli that disclosed the iPhone BOM (Bill of Material) and manufacturing cost to be around 178.96, how much do you think Apple Inc is actually making profit for each of the new iPhone 3G S sold in the market? You may be surprised to hear that it could earn more than $400 for each 16GB or 32GB 3G S iPhone that being pushed to the market.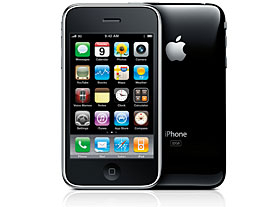 Although the selling price is just $199 for a 16GB 3G S iPhone, but it is common practice for service provider to subsidize some of the mobile devices' cost upfront and then only earn from subsequent subscription plan. Similar to AT&T, it is expected to have subsidized quite a huge portion especially for this branded device from Apple Inc that makes it so affordable with condition that the end users subscribe to its data plan for 2 years. According to reliable source, Apple is believed to be selling its latest iPhone devices to AT&T at around $600 per unit, which equals to a total profit of around $422 per unit.
However, this doesn't include some of its cost in R&D, marketing programs, after sales services which could slightly cut down the amount depending on the manufacturing volumes as well as the units sold to market. Best still, a 32GB version model is claimed to have extra $80 margin, with its selling price of $699 while the extra capacity NAND chip only costs $20 more as compared to 16GB model.