With the increase popularity of apps download and usage in iOS devices, Apple sees the needs to simplify its apps sharing and purchase process. Just recently, the Cupertino-based company has filed a new patent indicating a new mechanism on how these can be done from the cloud or peer-to-peer basis.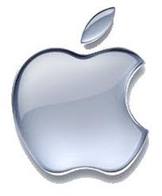 The new way of sharing mechanism will allow existing users to share their apps to new potential users that owns any of the iOS devices including iPhone, iPad, iPod touch or even MacBook. During the sharing, the givers can choose the specific sharing preference to either share a fully functional copy (that will expire after a period of time), or a limited demo copy so that the receivers can have a real feel before deciding to purchase. In terms of sharing methods, they can either be established via cable, infrared connection, or even through cloud based networks such as cellular network, internet and etc.
Obviously, this could be another great strategy to promote apps sales and the patent even stated that the givers could get incentives (either in the form of coupons, store credits, money) by sharing the apps to others, while the receivers will actually benefit from the trial usage especially some expensive apps. However, there is still too early to get confirmation if this will be implemented and by when just like some other brilliant patented ideas that may stay in patent office.