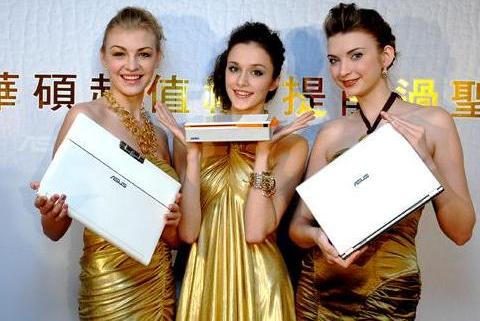 The well-known Taiwanese computer company, Asus has announced its new Nova P22 mini-PC (holds by middle sexy show girl) that similar to the Mac Mini from Apple.

The compact and light-weight Nova P22 features an 1.86GHz Core 2 Duo E6320 processor with a far faster 1.06GHz front-side bus, 1GB of RAM and 160GB hard drive, along with a DVD burner.
The new Asus Nova P22 PC which measures only 2 inches in height will be available in Taiwan soon for about $1000, but no words on its availability for US and Europe yet.