Nowadays technology convergence is a big trend with more and more advanced features being integrated into mobile device. In view of higher consumer demands and requirements in mobile devices, AsusTek (Asus) has announced the collaboration plan with Garmin to come out with next generation high end mainstream PND (Personal Navigation Device) for mobile markets. Named as Nuvifone G60, it will be featured with LBS (Location Based services) that being widely deployed in high end Garmin GPS (Global Positioning System) devices but not in conventional smart phones.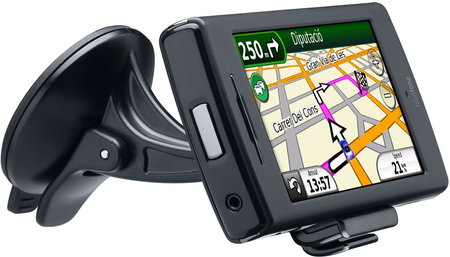 Besides some normal feature sets like touch screen, 3.5G data, WiFi and Bluetooth connectivity, the next generation mobile devices will be enhanced with some location-based social networks features such as geo-tagged photos sharing application, traffic proximity, weather alerts and many more. No confirmation on what OS (Operating System) that the device will be running at, but some of the shortlisted candidates include Linux, Windows Mobile or could be its own proprietary OS.
It is expected that both the companies will be able to leverage their own technology strength to make the Nuvifone G60 one of the best location centric mobile devices in high end smart phone market. The Nuvifone G60 will be available in commercial market by first half of 2009 but consumers may have chance to take a first look during the upcoming Mobile World Congress event held in Barcelona in next two weeks.