The leading manufacturer of high performance and durable flash memory solutions, ATP has announced its new GPS Photo Finder, the portable, cool and useful GPS device which aimed for convenient "geotagging" of digital photos taken by any digital camera using JPEG image files.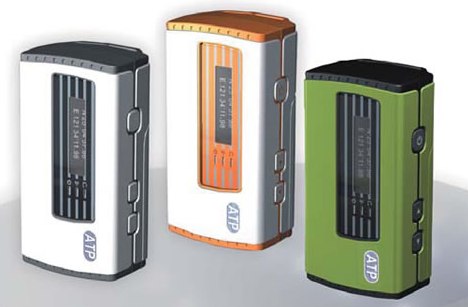 "The ATP GPS Photo Finder allows users to seamlessly tag their photos with GPS coordinates and find the locations at which the pictures were taken," said Michael Plaksin, ATP Vice President of Sales. "Imagine tracking your trip across Europe or your cruise around the Caribbean, and to be able to visually and geographically organize your photos afterwards. With new applications such as photo-enabled GPS navigation around the corner, this technology will see significant growth in the next few years. We are pleased to be able to offer this advanced technology to our customers today."
According to the company, this latest Photo Finder can automatically geo-tag your pictures without the need for a computer. All you need to do is just connects the memory card to its built-in card reader or USB port. Besides, the pictures can also be viewed using software such as Picasa and Google Earth which support geotagging.
Anyway, you must set the time of your digital camera to be same as your ATP Photo Finder before you start. The new ATP GPS Photo Finder is expected to be available by early 2008 but no words on its price yet.