Samsung and AT&T have announced the launch of the new Samsung Propel (SGH-A767), the advanced slider handset which features a full QWERTY keyboard and multiple messaging options, aiming to enhance your messaging experience.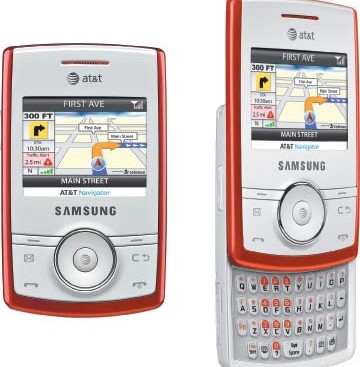 "The Propel is a stylish way to stay connected," said Bill Ogle, Chief Marketing Officer, Samsung Telecommunications America. "With a full QWERTY keyboard, multimedia features and four color options, this handset has something for everyone."
Highlights Of Samsung Propel:
Large 2.2-inch screen display
Integrated full slide-out QWERTY keypad with a dedicated one-touch messaging key
1.3 megapixel camera with video recording capability
Stereo Bluetooth technology
microSD memory card slot supporting up to 8GB
Dual-band 3G connectivity and quad-band GSM technology
According to the release, "The Propel supports the AT&T Mobile Music suite of services, including full music downloads from Napster Mobile and eMusic Mobile, XM Radio Mobile, and MusicID song recognition service. This stylish handset is also packed with a robust entertainment and multimedia feature set including AT&T Video Share, MobiTV, CV and AT&T Navigator."
The new Samsung Propel mobile phone which measures 3.85 x 2.33 x 0.58-inches and weighs only 3.79 ounces is available through AT&T for $79.99 with a new two-year contract and after mail-in rebate.