AT&T has announced the upcoming availability of BlackBerry Curve 8520, the compact, easy-to-use smartphone that offers global access via phone, email, text, IM, picture messaging as well as social networking, aiming to give the best value for business and personal users who looking for BlackBerry service.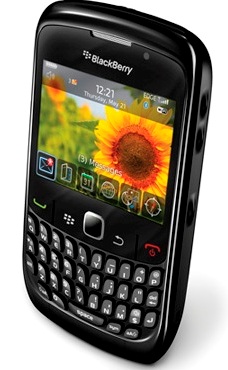 "AT&T was the first choice for BlackBerry in the U.S. and we continue to expand our offering of BlackBerry products to suit the different needs of business and personal users," said Michael Woodward, vice president for Mobile Phone Portfolio at AT&T Mobility and Consumer Markets. "The BlackBerry Curve 8520 offers the best value by combining the essential features of a BlackBerry smartphone with access to AT&T's network, which includes best coverage worldwide, as well as the nation's largest Wi-Fi network."
Features of BlackBerry Curve 8520 (AT&T):
2.64″ (320×240 pixels) display, 512 MHz processor, 256 MB of Flash memory and 2MP camera
Full QWERTY keyboard and touch-sensitive trackpad for easy typing and navigation
Advanced media player + dedicated media keys for easy access to music and entertainment
Pre-loaded Facebook and Myspace applications
3.5mm audio jack, Bluetooth 2.0 and Wi-Fi connectivity
Access to the nation's largest Wi-Fi network with over 20,000 U.S. hotspots, including approximately 7,000 Starbucks locations
Access up to 10 corporate and personal email accounts
Great battery life lasts up to 4.5 hours talk time or up to 17 days standby time
DataViz Documents to Gosuite allows users to edit Microsoft Word, Excel and PowerPoint files
"The new BlackBerry Curve 8520 is a great choice for first-time smartphone users and offers easy-to-use messaging, social networking and multimedia features with a full-QWERTY keyboard that makes typing fast and comfortable," commented Carlo Chiarello, vice president for product management at RIM.
BlackBerry Curve 8520 smartphone is expected to be available in the coming weeks for $99.99, after $100 mail-in rebate with a 2-year service agreement (minimum $69.99 plan).