Avanquest PowerDesk Professional 8, from Avanquest Software, is a latest, simple-to-use and comprehensive Windows file management program, which provides users a wide variety of tools to search, organize, edit, delete, copy, move, sort, zip, label, view, convert and so forth, performing as an expert, ultimate file manager for your Windows PC.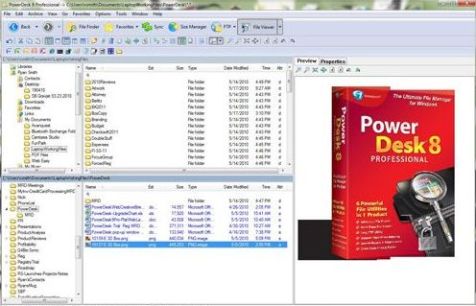 Key features of Avanquest PowerDesk Pro 8:
Advanced File Finder
Multi-Pane File Viewer
Easy FTP Utility & Support
New Hard Drive Indexing
New Search Emails & Attachments
New Color Code Files & Folder
Avanquest PowerDesk 8 Pro normally costs $39.95 or £29.99 for purchase. As part of Avanquest promotion offer, the interested users are now entitled to download the full version of the PowerDesk Professional 8 at no cost.
To grab a free copy of Avanquest PowerDesk Professional 8, visit the promotion page to register for your free genuine license serial key of PowerDesk 8 Professional. The page is in German. Use the screenshot below to get the meaning of the fields on the form.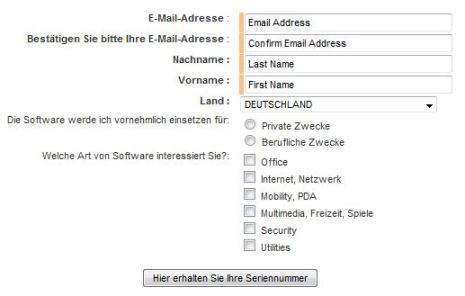 Download Avanquest PowerDesk Professional 8 (English): PowerDesk_trial_ENG_setup.exe
Avanquest PowerDesk 8 Professional is fully compatible with Windows XP (32-bit), Vista (32/64-bit) and Windows 7 (32/64-bit) operating systems.