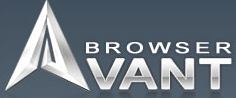 Despite the fuss and ballyhoo over Internet Explorer 8, Firefox 3 and the newly released Google Chrome, some people might choose to buck the trend by opting for less distinguished brands in the choice of browsers. If you don't like to jump on the branded bandwagon, the Avant Browser is a viable alternative.

Avant Browser has released its latest Avant Browser 11.7 Beta 6. This popular freeware web browser is developed by a Chinese programmer. It has recorded more than 20million downloads so far. Available in 41 languages, the Avant Browser boasts all the basic Microsoft IE's features and is touted to be more flexible and feature-rich. This web browser works perfectly well with the Windows operating system, e.g. Windows 98 and above.
Avant Browser is fast and incorporates substantial security features such as popup Stopper, Cleaner and Flash Ads Filter. It is user-friendly and constant upgrades have further improved its functions. Some key features available in Avant Browsers are:
• Flash Animation Filter to remove flash based web advertisements;
• Built-in AD/Pop-up Blocker to eliminate unwanted AD banners and pop-up pages automatically with just one click.
• Built-in RSS/ATOM Reader which allows users to read and bookmark favourite RSS/ATOM feeds;
• Multi-Window Browsing which features multiple web pages to be opened and browsed simultaneously;
• Full screen mode and alternative full desktop mode to enhance viewing experience;
• Built-in Search Engine for instant access to searches
• Full IE Compatibility
• Control of users' privacy
• Safe Recovery to assist users to reopen all running web pages if the browser is closed improperly.
Download Link:
Avant Browser 11.7 beta 6