TriGem USA has announced the launch of its new Averatec N1200 Series netbook, which the company claims as the thinnest and lightest 10.1″ netbook on the market, thanks to the ultra-slim LED LCDs complemented with super-slim 7mm HDD and magnesium-alloy casing.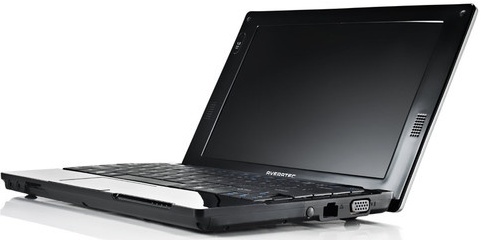 "To build a leading-class netbook, you need to think about how it should be built," explained Bob Davidson, senior vice president of TriGem USA. "The lines between low-cost netbooks and ultra-portable notebooks are becoming blurred and consumers are no longer satisfied with mere compact clamshell-shaped netbooks. They want all the premium styling and features found in ultra-portable notebooks but at much more affordable prices."
Features and Specifications of Averatec N1200:
10.1-inch wide (16:9) LED LCD display with 1024 x 600 resolution
Intel ATOM N450 1.66GHz processor
1GB DDR2 RAM, can be expandable to 2GB
160GB or 250GB hard disk drives
1.3 megapixel webcam and Wi-Fi 802.11N connectivity
Lithium polymer battery option – up to 3 hours or up to 6 hours battery life
Windows XP Home or Windows 7 Starter OS
The new ultra-slim, lightweight Averatec N1200 netbook which measures 10.7 x 6.5 x 0.9 inches and weighs just 2.2 pounds is available in 3 model with various configurations – Averatec N1231EA1E, N1231EE1E and N1231FE1E, priced at $329.99, $349.99 and $379.99, respectively.