AVG Rescue CD is a powerful toolkit from AVG, which can be used to rescue and repair the machines which are not able to boot up normally due to extensive or deep-rooted virus infection. The AVG Rescue CD has been created in a portable version of AVG Anti-Virus supplied through Linux distribution as bootable CD or bootable USB flash drive.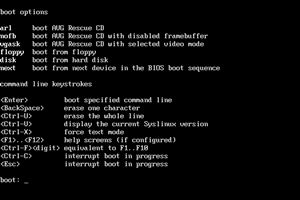 Features of the AVG Rescue CD includes:
Comprehensive administration toolkit.
Midnight Commander – a two-panel file manager.
Windows Registry Editor– simple registry editor for more experienced users.
TestDisk – powerful hard drive recovery tool.
Ping – to test the availability of network resources (servers, domains, IP addresses).
Common Linux programs and services– vi text editor, OpenSSH daemon, ntfsprogs and etc.
System recovery from virus and spyware infections.
Suitable for recovering MS Windows and Linux operating systems with FAT32 and NTFS file systems.
Able to perform a clean boot from CD or USB stick.
The AVG Rescue CD is available for free download in two versions, CD and USB version. Users who interested can use to the following official download links to download it.
Rescue CD (CD version)  –
Rescue CD (USB version) –
For USB version, user need to extract the content to a USB flash drive or memory key and then run makeboot.bat batch file to make the USB drive bootable.