The leader in proactive threat protection, Avira AntiVir has release new version 9. Avira AntiVir latest version 9 comes with built in spyware protection system and includes enhanced scan engine, parental control and support for netbooks. Unlike certain antivirus software, Avira will not require high system resources. It can protect against viruses and spyware in real time and yet it will not slow down PC performance. It also have central configuration with user-friendly standard, advanced options and context-sensitive help. There are four categories of product under Avira AntiVir version 9: Avira AntiVir Premium, Avira Premium Security Suite, Avira AntiVir Professional, and Avira AntiVir Windows Server.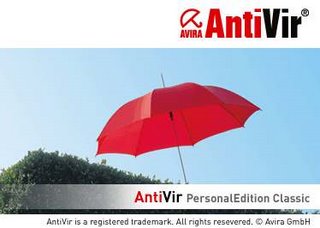 Key Features as below:
Netbook Support for laptops with low resolution
EmailScanner enhanced email protection
QuickRemoval eliminate viruses at the push of a button
Parental Control block websites unsuitable for children
Protection against spyware, adware and identity-theft
Protection against hidden threats that deliver malicious content
Integrated Scheduler to plan one-off or recurring tasks
Integrated quarantine management to isolate and process suspicious files
Real-time protection from poisoned web pages
Direct access to detailed information on the detected viruses and malware via the Internet
High-performance multithreading function (simultaneous high-speed scanning of multiple files)
Detection of all common archive types
AntiBot prevents dangerous bot networks
FireWall protection against hackers
Compatible with Windows Vista/XP/2000
Avira will support version 8 of the affected products until 31 March 2010, so that users need not to migrate immediately to version 9. Users can decide when to conversion to version 9 within period of these 12 months.
Avira AntiVir 30 day's Free Trial Direct Download Links:
Avira AntiVir Premium: avira_antivir_premium.exe
Avira Premium Security Suite: avira_premium_security_suite.exe
Avira AntiVir Professional : avira_antivir_professional.exe
Avira AntiVir Windows Server: antivir_server_2k3_en.exe