One main concern for Google Docs users when they use the free, web-based word processor, spreadsheet or presentation application offered by Google is the backup. Many users especially the non-tech savvy will surely panic if the internet connection is interrupted, the computer system halted, or other problems arise when they are using Google Docs for some important tasks. They might worry that the working files stored online will be lost, etc. To avoid unnecessary worry and safeguard your effort, it will be good to backup all the documents from Google Documents to your local disk. GDocBackup is a tiny and user-friendly Google Docs backup application which users could probably try if they are looking for some backup tools.

Licensed under the Apache License Version 2.0, GDocBackup is a free and open source backup utility which will back up and import your documents from Google Docs to the local hard disk. Users who want to try the tiny freeware (approximately 190KB) can download it via the link here. When users first run the program, users are required to configure and set up the application with their Google account. Users need to type in their Google account and password into the GDocBackup simple interface and determine the backup directory path.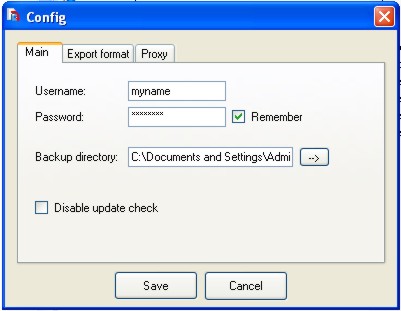 Users can thence go to "Export Format" tab to set the backup format. There various formats users can choose from: Document: doc,odt,png,rtf,txt,pdf; Spreadsheet: xls,csv,ods,tsv,pdf; and Presentation: ppt, pdf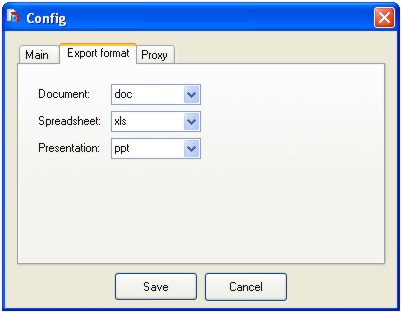 Go to "Proxy" tab to set your network proxy if it is required.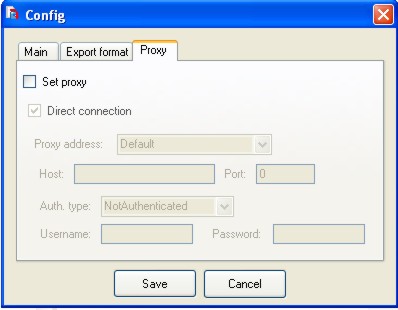 Once the configuration is done, users will enter to GDocBackup main page. Users just need to click on to the "Exec" button to start the backup process. In the event users do not set the password earlier, users will be prompted a small Windows requesting for password input.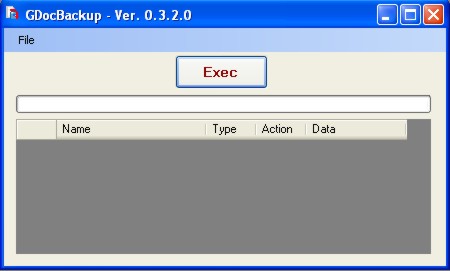 Depending on the document size, generally the backup process is pretty fast. The files exported to your local drive will show the file name, type, action and the date.
GDocBackup is smart enough to identify and backup only those changed files on the next backup event. This will avoid duplication and save valuable time. Let's have a look at the GDocBackup Demo video clip by the developer: