BenQ has officially launched its latest netbook named as Joybook Lite U121 Eco, which features a full sized keyboard, Intel Atom Z520/Z530 processor, and Intel GMA500 graphic accelerator. The netbook can handle both solid state disk and hard drive which supports SDD up to 32GB and hard drives up to 500GB, so that users can enjoy speedy boost-ups and super-sized memory capacity of up to 532GB. In addition, the BenQ Joybook Lite U121 Eco has a quick charge facility that allows users to charge 80 percent battery life (6 hours) in just 1 hour, and the netbook can also open the screen to a 180 degree angle. Users can choose between Linux Lite or Windows XP Home Edition as the operating system.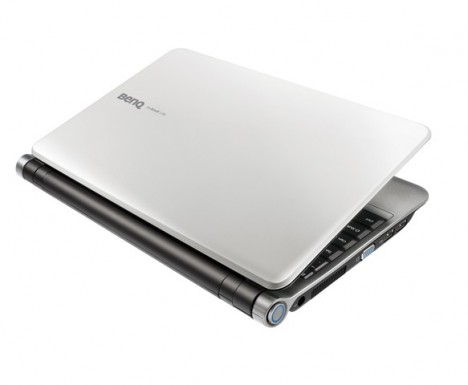 Key Features of BenQ Joybook Lite U121 Eco
11.6 inch WXGA LED backlit display with native 1366 × 768 (16:9) resolution
Intel Atom Z520/Z530 processor
Up to 532GB storage (HDD up to 500GB, SDD up to 32GB)
Up to 2GB RAM
Mobile Intel Polsbo US15W Express Chipset
Intel GMA500 Graphics
Wi-Fi 802.11 b/g connectivity, Optional 3.75G HSUPA
Bluetooth 2.1
HDMI output
3 USB ports
1.3 MegaPixels webcam
Built-in 2W speakers
2-channel SRS TruSurround HD Technology
Mic, headphone, line input, D-Sub
Run time up to 4 hours with 3-cell battery (2600mAh) and up to 8 hours with 6-cell battery (5200mAh)
Windows XP Home Edition or Linux Lite
1 year Overseas Regional Warranty (ORW)
The new Joybook Lite U121 Eco is available in two colors: Ocean Blue and Arctic White. The netbook measures just 11.4″ x 8.2″ x 1.25″ and weighs only 1.3kg (with 3-cell battery). The Joybook Lite U121 Eco netbook currently available in China, Taiwan and Malaysia but the price has yet to be announced.