Research In Motion (RIM) has expanded its renowned BlackBerry Curve portfolio with the launch of new BlackBerry Curve 3G 9300, which comes equipped with a 2 megapixel camera, full QWERTY keyboard, optical trackpad, BlackBerry Messenger (BBM), GPS and Wi-Fi 802.11b/g/n connectivity, supporting high-speed 3G (HSDPA) networks around the world for an enhanced multimedia experience.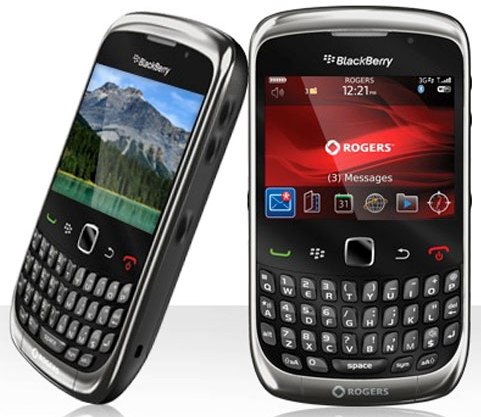 BlackBerry Curve 3G 9300 which runs on BlackBerry 5 OS is newest BlackBerry 6 ready, incorporating microSD/SDHC memory expansion slot that supports up to 32 GB storage capacity.
"The majority of people in the worldwide mobile phone market have yet to buy their first smartphone and the BlackBerry Curve 3G is designed to provide an extremely attractive and accessible choice that will help convince many of them to make the leap," commented Mike Lazaridis, President and Co-CEO for Research In Motion. "The new BlackBerry Curve 3G is a perfect choice for happily busy people who are looking for a user-friendly 3G smartphone to help them make the most of their day and to stay connected with their friends, family and co-workers."
The new simple-to-use, full-featured BlackBerry Curve 3G 9300 smartphone which measures 4.29 (H) x 2.36 (W) x 0.55 (D) inches and weights just 3.7 ounces is expected to be available starting August 2010 but no words on its price and launch date yet.