RIM (Research In Motion) has introduced its new elegant, ultra-compact BlackBerry Pearl 3G, which the company claims as the smallest BlackBerry smartphone as yet, based on BlackBerry OS 5, combining a suite of incredible powerful features with the industry-leading BlackBerry email, messaging as well as social networking capabilities.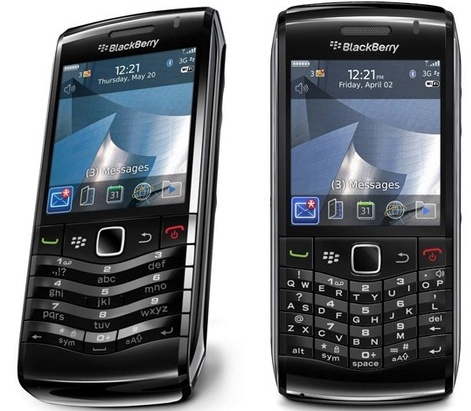 "Considering the fast growing consumer interest in smartphones and the fact that more than three-quarters of the people in the global mobile phone market are still buying handsets with a traditional alphanumeric keypad, we think the new BlackBerry Pearl 3G addresses a substantial market opportunity," commented Mike Lazaridis, President and Co-CEO for RIM. "It allows consumers to upgrade their traditional mobile phone to a full-featured, easy-to-use and fashionable 3G BlackBerry smartphone that supports BlackBerry Messenger and many other apps while maintaining a handset design and layout that is familiar and comfortable."
Main Features and Specs of BlackBerry Pearl 3G:
High-resolution 2.26-inch 360 x 400 pixels color display (238 ppi)
3.2 megapixel autofocus camera with flash, video recording and geotagging
624 Mhz processor complemented with 256 MB SDRAM
Optical trackpad for quick, smooth navigation experience
Built-in GPS for location-based applications like BlackBerry Maps
Bluetooth v2.1 and Wi-Fi 802.11 b/g/n connectivity
SureType technology can understand and complete words as what you're typing, aiming for efficient and familiar typing experience
BlackBerry Messenger (BBM) lets users chat with their closest friends anywhere, anytime
BlackBerry Media Sync to easy sync photos as well as iTunes and Windows Media Player music with the handset
Access to a numbers of applications from BlackBerry App World
Available in 5 variants of color – Piano Black, Opal Pink, Royal Purple, Flash White and Red Gradient
Talk time: 5 hours ; Standby time: 18 days ; Music playtime: up to 30 hours
Size: 4.25 x 1.96 x 0.52 inches ; Weigh: 3.3 ounces
The new full-featured BlackBerry Pearl 3G smartphone will be offered in 2 models with different keyboard style – BlackBerry Pearl 3G 9100 with 20-key condensed QWERTY keyboard and BlackBerry Pearl 3G 9105 with 14-key traditional phone keypad, expected to be available beginning May 2010 but no words on its price yet.