One of the market leaders in wireless telecommunications, Alltel Wireless has released the popular BlackBerry Tour 9630, which combines advanced communications, rich multimedia capabilities and consummate styling in a single device, taking advantage of Alltel's advanced 3G network for faster upload and download speeds, streaming audio and video, as well as speedier browsing.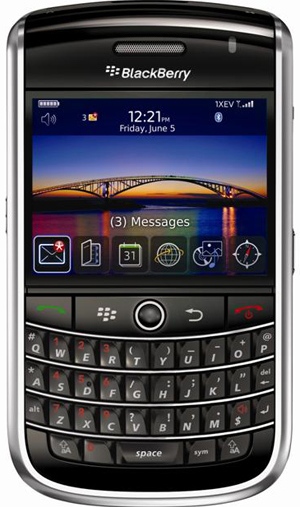 Highlights of BlackBerry Tour:
Large 2.44-inch high-resolution screen display
3.2-megapixel camera with image stabilization, flash and video recording
Highly tactile full-QWERTY keyboard and 3.5 mm stereo headset jack
microSD/SDHC expandable memory slot supports up to 16 GB
Support for the Bluetooth Stereo Audio Profile (A2DP/AVCRP)
Compatible with BlackBerry App World
"Alltel recognizes that for many people, a smartphone has become a lifeline to their business and personal relationships," said Paul Bowersock, Senior Sales & Operations Leader for Alltel Divestiture Trust. "If you're traveling across the world or just across town, the speed and power of the BlackBerry Tour let you easily manage your busy life."
BlackBerry Tour 9630 smartphone is now available through Alltel Wireless retail stores and its official website for $199.99, after a $100 mail-in rebate and 1-year service agreement.