BurnAware Technologies, the provider of consumer digital media creation application has released its latest version of BurnAware Free 2.1. BurnAware is the ultimate disc burning software. BurnAware Free is idea for users with basic disc burning needs to backup, creating data, audio, video discs and burning disc images. It is 100% free for home users, easy to setup and maintain.  Additionally, it also has flexible user interface that enables the users to save their files to disc or completed the burning task much faster and easy.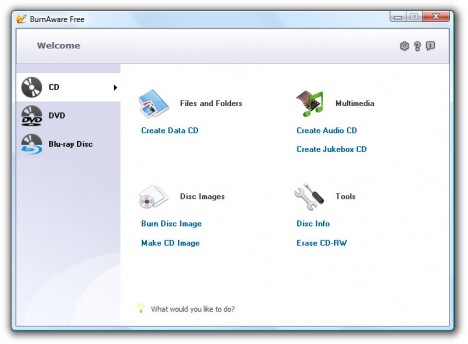 The summary of BurnAware features as follow:
Create data and multisession CD/DVD/Blu-ray Discs
Create Audio CD and jukebox CD/DVD/Blu-ray Discs
Create Video DVD
Create and burn disc images
Supports all current hardware interfaces(IDE/SCSI/USB/1394 and SATA)
Support UDF/ISO9660/Joliet Bridged file systems.
On-the-fly wrirting for all images types
Auto verfication of written files
Support CD-Text
Clean, multilingual, easy to use interface
Supports unicode for multi-byte languages
Supports Window NT/2000/XP/Vista(32 and 64 bit) and no drives required
100% free for home use. No spyware, malware, banners and etc.
It is available to download for free from www.burnaware.com. Beside BurnAware free, BurnAware Home and BurnAware Professional also available for trial download.