Apple's iPhone is one of the most famous mobile devices that have been getting much traction in consumer market. However, you may be surprised to hear that there is still no official iPhone unit being brought into China market yet. Good news now, China Unicom has finally confirmed its agreement with Apple to bring in the iPhone officially to the country with huge population and full of opportunity to boost the iPhone's volume to the next level.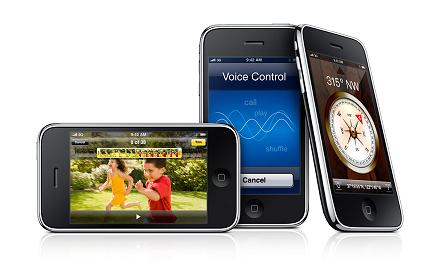 Although this agreement is still in very initial stage with a lot of negotiation going on, but based on some early engagement, it is believed that the China Unicom will not share the revenue with Apple as commonly practiced by other countries but instead, it may commit a lump sum volume at a wholesale pricing before resell it to its subscribers with some subsidies. Also, the Wi-Fi on iPhone will be disabled as a customized feature due to regulation in the country.
The main challenge here is that there are already quite a number of 'unofficial' iPhone units imported directly from overseas which are free from such regulation and may potentially impact the sales especially when consumers can compare and choose the full-feature sets iPhone compared to the official set brought in by telcos. Besides, some imitated iPhone sets being sold locally at extremely cheap price will definitely prevent the entrance into market especially for average income users.
No confirm pricing yet (even though some expect the hardware price could be higher to cover the lower service plan rate) the iPhone will be landed in China by this fall and it is expected to create another wave of iPhone's sales and continue the great momentum to push more iPhone units into consumer market.