During an important event or special day, Google will normally release corresponding commemorative logo to replace the original logo appears on the Google homepage (www.google.com or its country sites). The practice has became a tradition or culture for several Internet World Wide Web search engines such as Google and Baidu. The concluded Beijing 2008 Olympic Games was not excluded.

The Google Olympics Logo themes for Beijing 2008 changed everyday according to the progress of the Games and the start and end of competing events to make the Olympic logo an unique series. For Beijing 2008, Google had made use of official Olympiad mascots Fuwa and Chinese Zodiac that consists of 12 animals as the centerpiece for the logo.
Here's the complete collection of Beijing 2008 Google Olympiad Logo:
August 8, 2008 – Opening Ceremony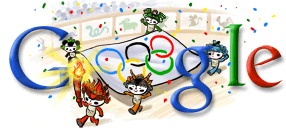 August 9, 2008 – Cycling by a Goat


August 10, 2008 – Weightlifting by Rat


August 11, 2008 – Diving by Boar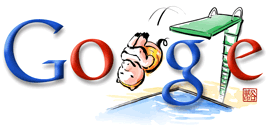 August 12, 2008 – Rhythmic Gymnastic by Ox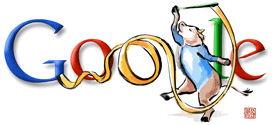 August 13, 2008 – Gymnastics Rings by Monkey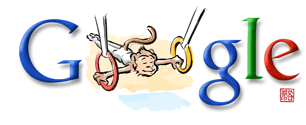 August 14, 2008 – Basketball by Dragon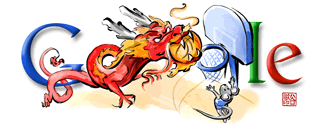 August 15, 2008 – Badminton by Tiger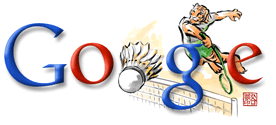 August 16, 2008 – Football (Soccer) by Horse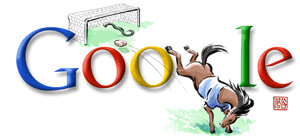 August 17, 2008 – Canoeing by Monkey


August 18, 2008 – Table Tennis (Ping Pong) by Dragon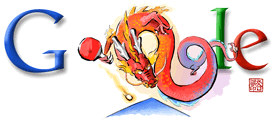 August 19, 2008 – Swimming by Snake


August 20, 2008 – Athletics (Tracks and Fields) by Horse and Rabbit


August 21, 2008 – High Jump by Rabbit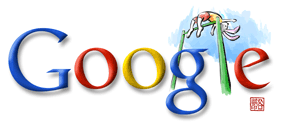 August 22, 2008 – Wushu (Martial Arts) by Monkey and Tiger (Wushu Tournament Beijing 2008 was not an official event, but was given special dispensation by the IOC to run the competition in parallel to the Games).


August 23, 2008 – Baseball by Rooster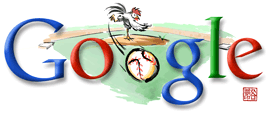 August 24, 2008 – Closing Ceremony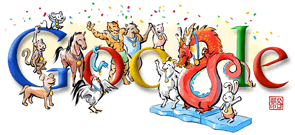 If you're curious, here's the logos of Google during Athens 2004.