Nova Media has announced the launch of Fone2Phone for Mac OS X at Macworld Expo 2008. It's the new utility that able to move the data from your old mobile phone to Mac, and then select which information you would like to send from Mac to your beloved iPhone. "This little jewel takes care of the complete communication process, from connecting the cell phone to saving the files in the appropriate locations on the Mac," said Jan Fuellemann, spokesperson for Nova Media.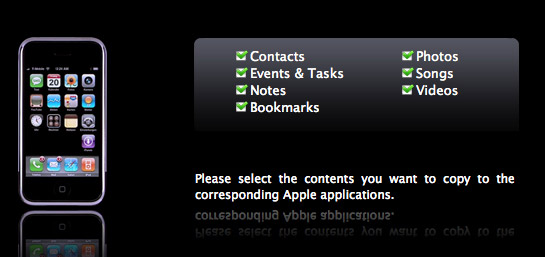 According to the company, "You can choose to select contacts, events, tasks, notes, bookmarks, photos, music and videos. Fone2Phone will add the new content to your applications: as Address Book group, iCal calendar, iTunes playlist, iTunes movies, iPhoto album, bookmark and notes." It's cool, right?
A demo version of new Fone2Phone utility will be available for download on January 14th at Nova Media website.