Are you the person who want to own two phone numbers but feel lazy and trouble to carry two handsets? Yes? Then here's got a good news is definitely ready for you. The South-Korean manufacturer of mobile phones, Samsung is take care of your need with an announcement of its latest mobile device, named as D880 Duos. It's a slider-style cellphone which sports 2 SIM card slots, allowing the users to use two separate service providers in one phone.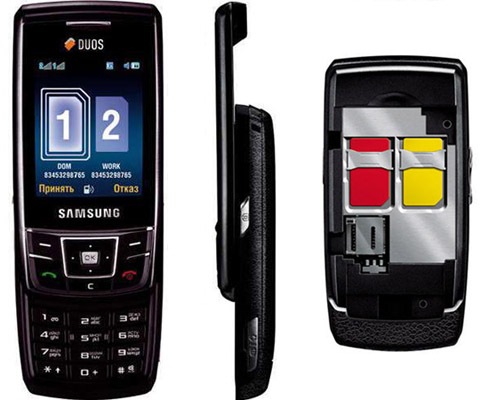 The major advantage of this Tri-Band Dual-SIM handset is the ability to tell you which SIM card is being accessed while receives an incoming call. Furthermore, you're also able to swith the service provider without switching off the phone.
Besides, an amazing Samsung Duos is comes equipped with an 2.3-inch QVGA screen display, 3.2 megapixel camera, an FM radio, bluetooth with A2DP support and GSM/EDGE connectivty. The cool and new Samsung D880 DuoS mobile phone which features a microSD expansion slot is expected to be available in coming November, 2007 for around $700.