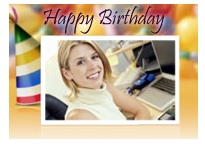 The market leader in developing graphics, productivity and digital media software, Corel Corporation, unveiled its latest award-winning digital photo editing software, PhotoImpact X3. This new photo editing and digital art software is designed for users to tidy and arrange their photo collection, enhance the photo quality and create digital arts. It is easy to use and features comprehensive function for photo editing.

The Corel's new PhotoImpac X3 costs $69.99 to buy. However, users can enjoy a 30-day trial on the application's function. Download link for Corel PhotoImpact X3.
Some key tools and features brought to you by PhotoImpact X3
Easy & Fast ExpressFix Mode
Automated enhancements and easy-to-understand options put the tools you need at your fingertips!
– Instantly fix exposure, color, and composition
– Beginners like the simplicity, experienced users like the efficiency!
Take Your Photos to New Places
Use easy wizards to create fun photo projects and gifts. Choose from over 200 customizable templates for a wide range of ways to share your pictures. E.g. Collages, Comic strips, Calendars, Greeting cards etc.
Create Amazing Digital Art
Paint realistic looking clouds with the cloud pen, Enhance your photos with creative filters, and draw and paint like a pro.
Graphics Tools for Video Enthusiasts
Provide tools such as DVD Menu maker, slideshow prep wizard and DVD Contents sets to assist in creating video.