An intelligent playlist can give music lovers a pleasurable listening experience and make a meaningful gift for someone special. Do you have a vast music collection but face the challenge of coming up with the ideal playlist? IMS Intelligent Music Scheduler is the right music tool to do the work for you. It works best if your music collection is tagged with all the relevant information readily available for processing. Nevertheless it also works with a partially tagged collection as it has many useful functions to come up with a wonderful playlist.

Intelligent Music Scheduler creates it playlist from libraries which contain the music pieces shortlisted by a user. A user can determine the number of items to be included in the playlist or the duration of the list (e.g. minutes or megabytes). Not only that, Intelligent Music Scheduler also allows users to specify the time between each song or control the minimum time lapse before the same item or a piece by the same artist is played again. This intelligent and sophisticated application also enables users to select the time between genres, length, year and recording time or to limit the playlist to certain albums, genres and music format only.
This software uses an Audioscrobbler and Zararadio mashup. Creating the ideal playlist is easy with Intelligent Music Scheduler. Download Intelligent Music Scheduler via the link here.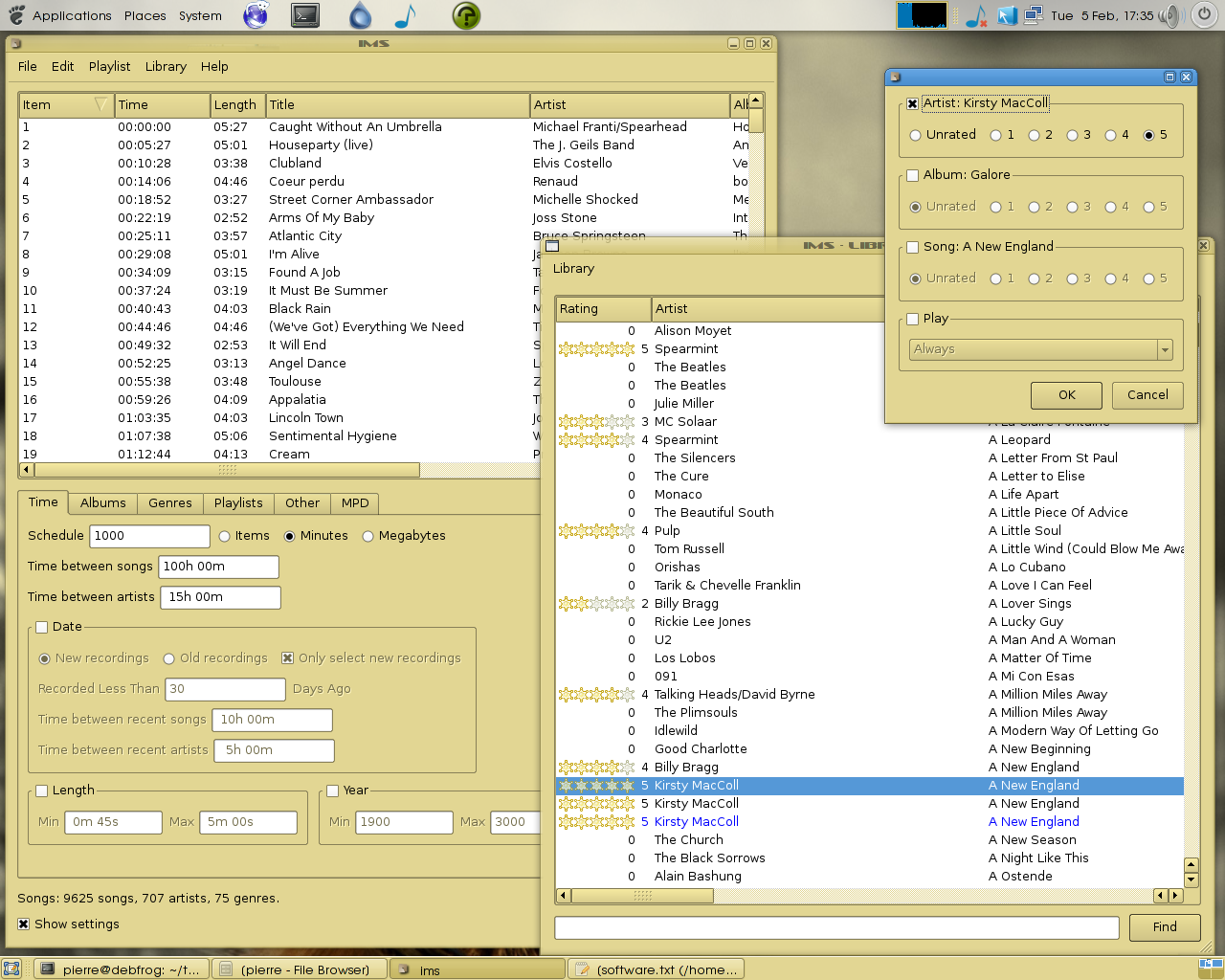 Screenshot of IMS