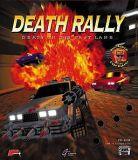 Death Rally is a top-down perspective racing video game which was released on September 6, 1996 for DOS and Windows PC. Death Rally was developed by Remedy, published by Apogee and distributed by GT Interactive, which had been widely considered and praised as one of the best games in 1996, with addictive nature and excellent gameplay.

The player in Death Rally starts with $495 in their pocket and a lowly car named Vagabond, which is based on the Volkswagen (VW) Beetle, and must compete in deadly races where all cars are armed, and win money by finishing top, collecting money bonus, buy upgrades to vehicle or fulfilling missions. In between wreck your opponents, shoot your way through bystanders and keep the pedal to the metal. The final goal is defeating the Adversary, the undisputed king of Death Rally.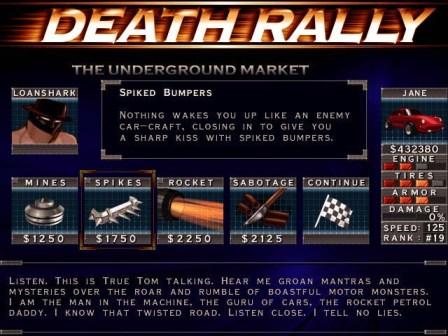 The developer Remedy Entertainment has ported Death Rally to run on modern Windows PCs, and make available Death Rally as free re-release freeware for Windows. The free full version Death Rally racing game can run on Windows XP SP3, Windows Vista or Windows 7 (32-bit or 64-bit).
Download Death Rally from remedygames.com or download directly the Death Rally setup installer: DeathRallyWin_10.exe