Previously we mentioned about HP Mini 5103 that is based on PineTrail with DDR3, now seems that Dell has came out a new Dell Inspiron model featuring the same capabilities. Named as Inspiron Mini 1018, it is a newly refresh model based on current 1012 model but with enhancements surrounding newer Atom processor with DDR3 support.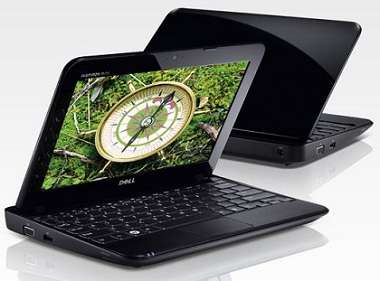 The Dell Inspiron Mini 1018 is powered by Intel Atom N455 running at 1.66GHz and being coupled with NM10 Express chipset, it has an integrated 3150 graphics media decoder that can be used to offload media centric applications. Being upgraded with much thermally efficient 1GB DDR3 memory that is trending in replacing conventional DDR2, theoretically the whole system performance boost should be significant without bottleneck and dependency on data path between memory controller and module. Besides, the machine has been optionally equipped with dedicated Broadcom media accelerator to process media display on a 10.1-inch 1366 x 768 resolutions for best multimedia experience. Other features include 0.3 megapixel webcam, 802.11 b/g/n wireless technologies, optional Bluetooth 3.0 + WiFi combo add-on card and many more.
Preloaded with Microsoft Genuine Windows 7 Starter kit, the new machine is already started to be available in Europe countries last few days at a suggested retail price of $430, it is slightly cheaper than HP Mini 5103 with similar specifications and will be pushed to other regions in this fall.