The leading provider of information technology services to the financial industry, CheckFree (now part of Fiserv Inc.) has recently introduced its new Remote Deposit Capture service, allowing the retail consumers to electronically scan and deposit their checks from any location through their home PC, scanner as well as Internet connection, aiming to enrich your banking experience.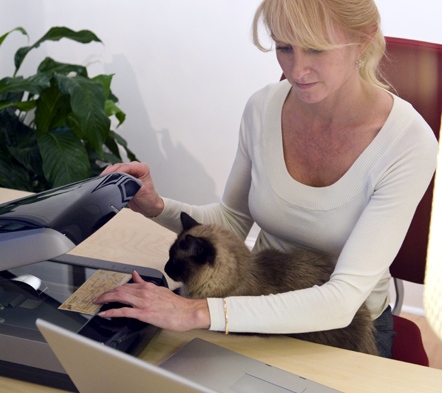 "Consumer capture will fundamentally change the way consumers interact with their financial institution, brokerage firm, utility or other payment processor when depositing checks. By offering consumer capture, financial institutions can quickly provide an online product that will attract new customers without regard to geographic territory; accelerating expansion beyond their brick and mortar branches," said Mike Ringuette, executive vice president, Fiserv Global Payments. "This new solution allows banks, credit unions, other financial institutions and payments processors to offer expanded deposit windows due to the immediate receipt of an electronic image and all associated electronic data, with the potential to reduce costs and environmental resources associated with personnel, transportation and processing in the branch or back office."
"This groundbreaking new product is part of Fiserv's commitment to providing our clients with innovative solutions designed to meet present and future needs," said Tom Warsop, group president, Financial Institutions, Fiserv, Inc. "Banks have successfully used Fiserv and CheckFree remote deposit capture products with their corporate customers for quite some time now. Now the consumer is demanding that same convenience. The collaboration between our Fiserv and CheckFree teams allowed us to develop and quickly bring to market this easy-to-use consumer-friendly product that has the potential to change the face of consumer banking."
According to the company, the Remote Deposit Capture service is available starting this week for any consumers who bank online, as long as their banks offer it.