If you would like to restrict the usage of certain applications, you may think to have password protected for it so that when it is executed, it will prompt for password and only able to be launched once the valid password is entered. This is useful especially if you don't want your kids to use it without your permission such as watching online movie, playing game and etc. DeskLock is one of the great tools that is able to provide you the solution.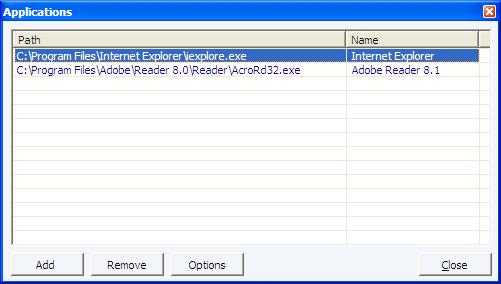 DeskLock is a freeware that is able to password protect applications and at the same time it allows you to launch applications by using hotkeys. To add application which you would like to control the usage, right click the tray icon and choose Settings -> Applications. You will be prompted to enter password and just enter the default password as 2, then the Applications window will be displayed. You can add any applications that you would like to monitor here. If any one of these applications is executed, it will detect and prompt for password before allowing the application to continue running.

Besides, it allows you to configure a hotkey to launch the application, hide the application when it is minimized and set the transparency level of the application. Bear in mind that the application launched by using hotkey will not be password-protected but instead, only application launched by executing it directly from shortcut or program list will be enabled with this feature. The default password is set as 2, but you can change it to any number you like by right clicking on the tray icon, then choose Settings -> Change Password.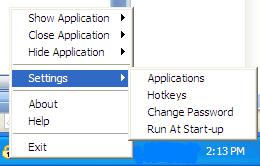 Consumes at only 4.41MB of your hard disk space, DeskLock ver 1.1 is absolutely free to download and it is compatible to run on Windows 2000/XP/Vista/7.