The world's leading publisher of original, high-quality Omni games, Digital Chocolate has released the 3D Rollercoaster Rush game for Apple's iPhone and iPod Touch, which features stunning 3D graphics and expertly crafted tracks with realistic coaster physics, based on original award-winning Rollercoaster Rush game.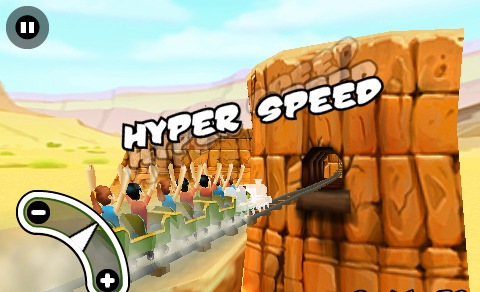 "We were thrilled to see the original Rollercoaster Rush become a top downloaded game in June," said Trip Hawkins, CEO of Digital Chocolate. "Apple customers who enjoyed the original are going to love this 3D version where camera angles shift with the coaster."
The 3D Rollercoaster Rush is now available for $4.99 through Apple App Store, and players can also download the free version that just provide a limited number of levels.