The leading publisher of original, high-quality Omni games, Digital Chocolate has announced the Johnny Crash daredevil game for Apple's iPhone & iPod Touch, which allows players to shoot stuntman Johnny Crash out of a cannon and send him soaring through the air crashing into helicopters, vultures, UFOs, oil rigs, tornados, lightning storms and even cattle, thanks to the innovative accelerometer feature.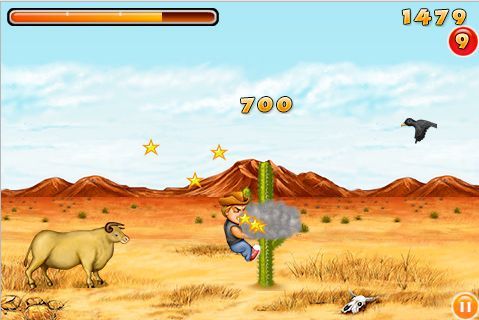 "Johnny Crash is an insanely fun game to play where the objective is to be destructive and cause as much damage to the main character as possible," commented Trip Hawkins, CEO of Digital Chocolate. "Luckily, he's a professional and we do not recommend people try the stunts at home."
Digital Chocolate's Johnny Crash game for iPhone and iPod touch is now available through Apple App Store for $4.99, and players can also download a free version of Johnny Crash game that just provides a limited number of levels.