The mysterious successor of the popular handset N95 has finally unveiled by the world's top mobile phone maker, Nokia. Features a five megapixel camera, Xenon flash, Carl Zeiss optics, 320×240 TFT display, and GPS navigation, the Nokia new model, N82 is a unique production that photography enthusiasts will fall in love with it. This new phone combines high-tech camera, navigation device, multimedia computer and internet connectivity into one.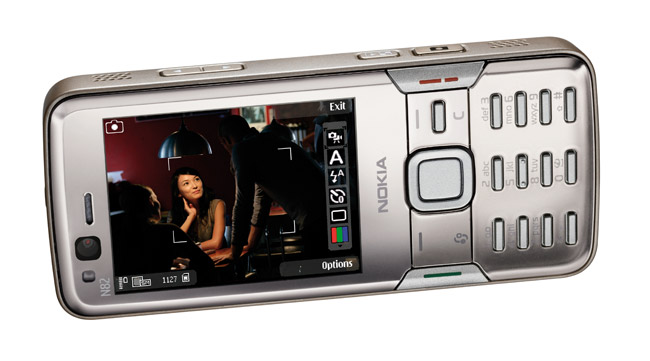 With Nokia N82, you can use the GPS system to explore your surrounding and look for nice images. Take the photo with your 5-megapixel camera. The 2GB microSD card that comes under the standard package allows you to store up to 900 high-resolutions photos. Document the photo taken with the built in high quality multimedia computer. Finally, you can send your photos instantaneously to your friends with the high speed Wi-Fi connectivity or even upload them to online communities to share the fun!
The Nokia N82 is priced approximately at 450 euros ($658).