The world's leading mobile communications company, NTT DOCOMO and one of the most important telecommunication companies in the world in term of market capitalization, Telefónica, announced that they will debut Toshiba TG01 Windows Mobile Phone in Japanese and Spanish market starting June 2009, respectively.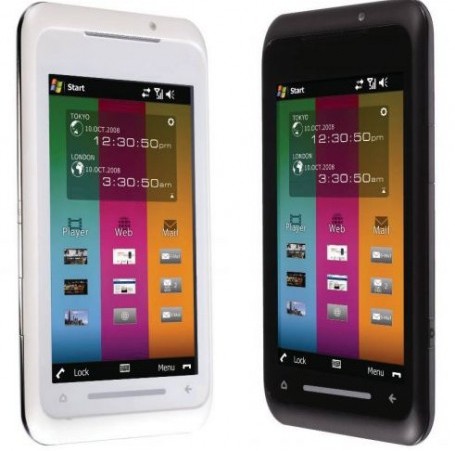 "DOCOMO looks forward to working with global operators such as Telefónica to jointly develop mobile services and applications for mutually enhanced global competitiveness," said Kiyohito Nagata, Senior Vice President and Product Department Managing Director, NTT DOCOMO. "At the same time, we would be pleased if such efforts have the added effect of supporting Japanese mobile phone manufacturers in their attempts to expand handset sales overseas."
The cool Toshiba TG01 features large 4.1-inch touch-sensitive screen with 480 x 800 pixels resolution, 3.15MP camera with autofocus, Wi-Fi 802.11b/g, A-GPS receiver, HSDPA, G-sensor, microSD memory card slot and Windows Mobile 6.1 Professional, measuring 129 x 70 x 9.9 mm and weights just 129g.
"Operating system platforms are becoming more and more important to drive the extraordinary growth of mobile internet business," said Luis Ezcurra, Manager of Handsets and Multimedia of Telefónica España. "DOCOMO and Telefónica are leading operators in their respective markets and this is a great opportunity to provide their customers with best-in-class products and solutions."
According to the release, DOCOMO will release the Toshiba TG01 in Japan as the docomo PRO series T-01A while Telefónica will launch the smartphone in Spain as TG01.