Alien Swarm is a futuristic first-person top-down shoot-em-up shooter computer game and Source SDK release developed by Valve Corporation. The game is a remake of the Alien Swarm mod for Unreal Tournament 2004, developed by the original team after they were hired by Valve. And now Valve is releasing Alien Swarm as free full version game, increasing the number of free games on Steam.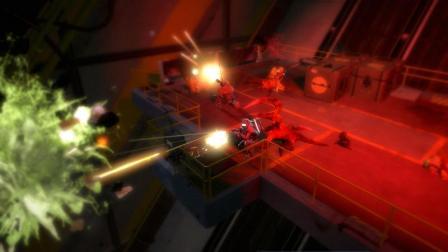 Alien Swarm multi-player game allows up to four players to join a single co-operative game, with the aim to progress through science-fiction themed levels killing waves of aliens with a selection from a 40-strong arsenal of weapons. Gamer and player can choose to play the among the 4 IAF Marine role classes of Medic, Tech, Officer and Special Weapons, with each class has two selectable characters. The game includes persistent statistics, unlockables and achievements. Alien Swarm players can play in either Campaign Mode and Offline Practice Mode.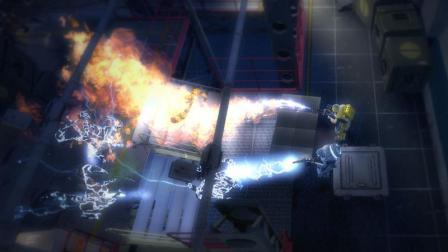 Features of Alien Swarm include:
Tactical, 4 player co-op action game with a top-down perspective
Complete game code and mod tools
Unlock persistent items by gaining levels
Over 40 weapons and equipment with countless loadout configurations
4 unique classes and 8 unique characters
Matchmaking, Steam Cloud, Steam Stats
64 achievements
Tile-based map generation tool
Powered by Source and Steam
The gameplay trailer video of Alien Swarm:
Alien Swarm is now been released for free to Steam players on Windows platform. Mac OS X version on Steam is not available yet though. It also does not support controllers currently. Alien Swarm includes a modified Source engine between the L4D2 and Portal 2 iterations that is separate from other Source games.
Download the free Alien Swarm game: [Storefront] [Steam install link]
Alien Swarm download will unlock and live from July 19, 2010, 8 PM GMT. Official website and forums (good for finding gamers to play as team) is hosted at http://www.alienswarm.com/.
Valve is also releasing the complete source code base for Alien Swarm that features updates to the Source engine as well as the SDK with full Steamworks integration. Alien Swarm adds 3rd person camera, depth of field, improved dynamic shadows and a wide variety of gameplay additions to the Source engine. The SDK includes a tile-based level designing tool called TileGen, which is separate from Valve Hammer Editor used for other Source games. TileGen allows level designers to prefabricate rooms and hallways that can be either arranged in a certain way or randomly arranged based on generation rules.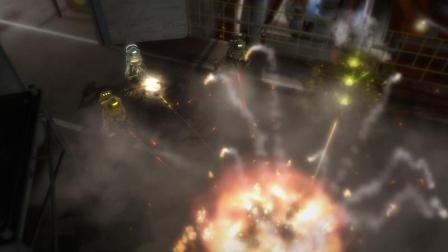 More screenshots of Alien Swarm video game is available at http://store.steampowered.com/screenshot/view/630/0 and more videos is available at http://store.steampowered.com/video/630/