Previously we mentioned about BootTimer that can monitor BIOS boot up time in Windows system, now there is a similar software utility that can offer you the alternative. Named as BootRacer, it is a simple lightweight application that can show you how fast it takes for your Windows PC system to boot up without the need to manually monitor it for much accurate result.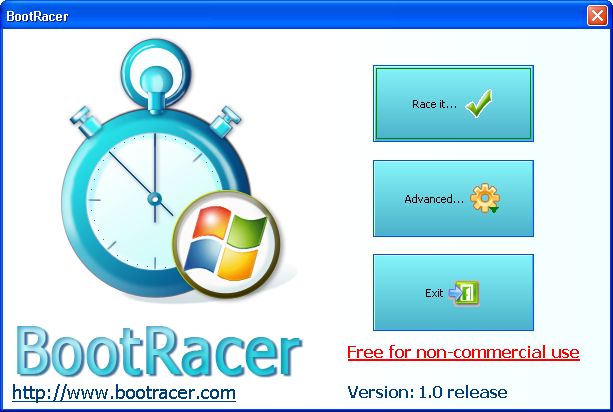 Similar to BootTimer, there is no setup procedure required in order for it to work correctly. Users just need to install and launch the software utility followed by a single click on 'Race it' button to bring up a simple interface. There is a configuration that allows users to choose to monitor the Boot up time for every single reboot or just the particular boot up time and once you restart the system next time, it will show you the time taken to logon, time taken to desktop as well as the best desktop time (all in seconds). In case you need to compare the new result with the previous result, just click on 'Advanced' button and go to 'Display Last Results' so that you know how much improvement has been made after some tweaking.
This software tool is quite useful in case you need to benchmark your PC and compare it with other system for much effective work. It is compatible with Windows OS such as Windows XP, 2003, Vista and can be downloaded at BootRacer at no charge.